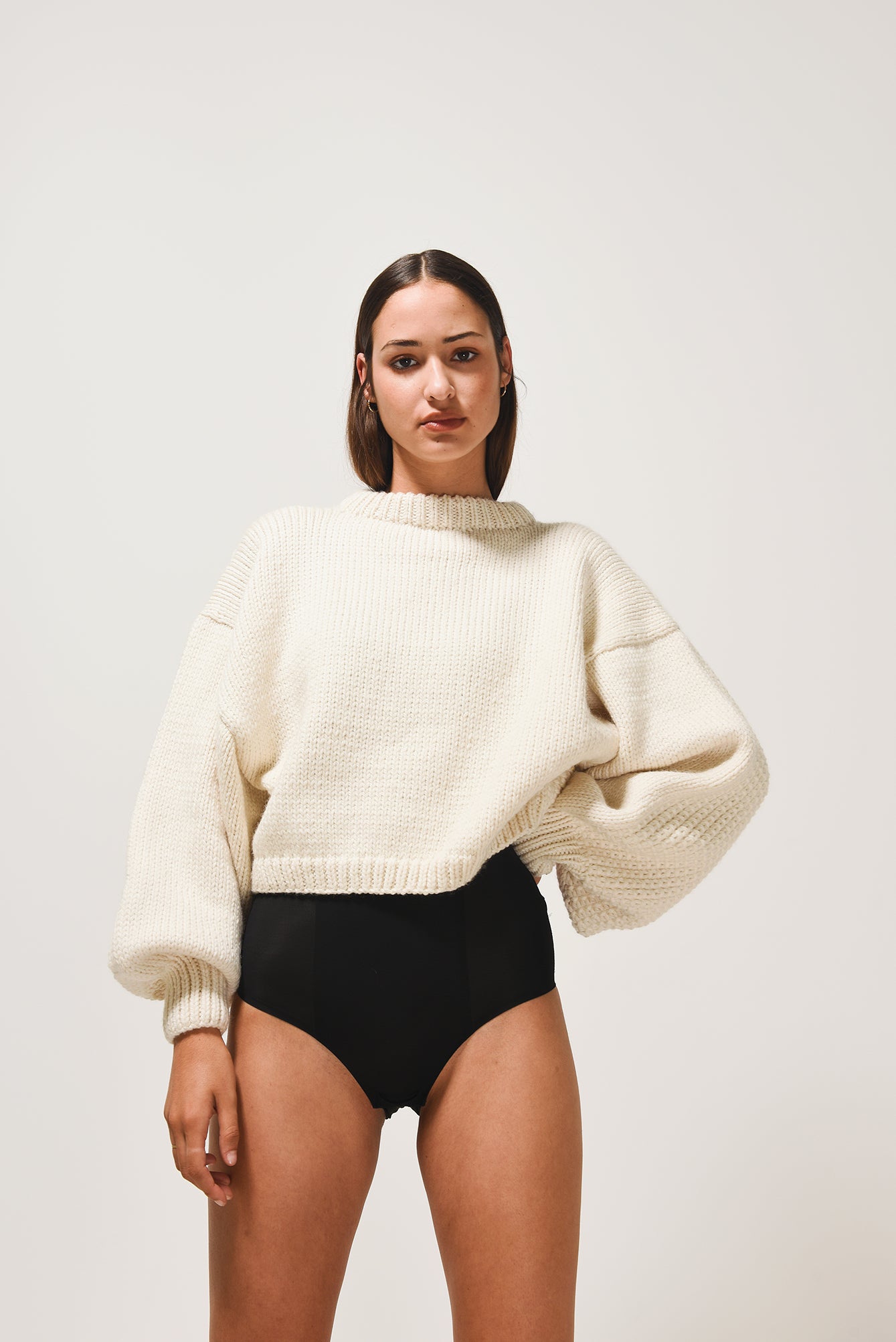 If you've reached this page, you most likely share our love affair with knitwear. Of course, we can't blame you: we know that there are few greater sartorial joys than slipping on a great oversized knitted jumper or opening your closet door on a chilly autumn morning to see a perfect stack of your beloved chunky knits. But like every relationship, you need to take good care to ensure longevity. And as there are so many conflicting pieces of advice floating around the internet on how to care for womens knitwear, we yarn divas are big believers in keeping things pure and simple, the Belgian way. Without further ado, here our tried and tested guidelines on caring for your I Love Mr Mittens chunky knits.
Can I wash knitwear?
Wash less frequently. This might seem counterintuitive, but the less you have to wet knitwear, the better. As such, we've developed our Eau de Lavande Wool Spray together with paraben-free Dutch brand Marie-Stella-Maris to refresh your chunky knit jumper while leaving a subtle scent of lavender. The scent is not only super calming – but keeps sweater-destroying moths away.
How to wash knitwear? 
Now for when it comes to washing your beloved oversized knitwear cardigan or knitwear sweater, the steps are pretty simple
Fill a basin with cool water. Add mild soap, preferably an eco-friendly one, mild wool detergent or baby shampoo. Place your knitted jumper in the water and swirl around gently. Leave to soak up to 30 minutes.
Rinse and drain the basin while gently pressing down on the knit to remove excess water, being careful not to wring or twist and change the shape.
Spread the jumper out on a thick, dry towel. Roll the towel with the sweater the way you would a yoga mat, pressing down as you go. Unroll, and lay your jumper down flat on the towel. Reshape, pushing ribbing together. After 12-24 hours, your knit should be ready to wear. If any wrinkles or folds remain, use a steamer.
Can you dry clean knitwear?
First things first, do not dry clean. Not only is it bad for the fibres of your knitwear jumper, it's bad for the environment. Fashion's greatest environmental impact happens during the care cycle. The best way to care for your knitwear is to wash by hand in cold water using eco-friendly soaps.
What can I do when my knitwear pills?
Our knitwear, made from 100% natural wool or cotton, will pill with time as it has not been treated with synthetic coating. This is a natural process where friction causes the short fibers to migrate to the surface (and it's a good thing!). But fret not, once removed the bobbly bits will disappear. You can use our wool comb to gently get rid of them and restore your jumper to its glory. Have a look at our wool comb here.